Clinical Pilates, more commonly delivered by health experts with knowledge of injury, recovery and pain management differs slightly from the typical Pilates classes you see at your local gym. Classes are physio-led, which means a high level of supervision throughout. The additional clinical knowledge in a physio Pilates class means that the participants tend to have increased body awareness and can offer a more personalised teaching experience that isn't available from standard Pilates.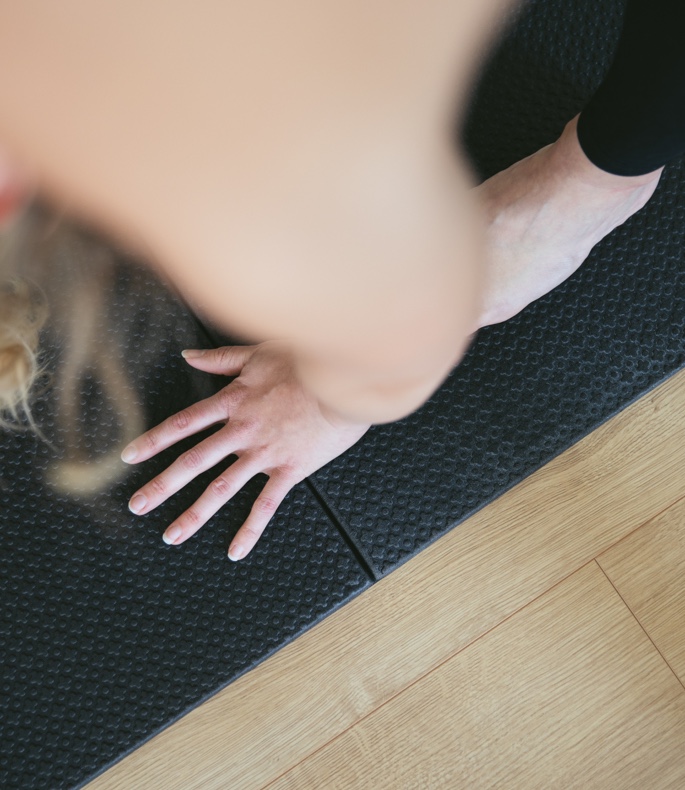 Clinical Pilates
Unwind
This class really does allow you to focus and coordinate your mind, body and breath, bringing together all of your knowledge of the key Pilates principles and applying them to your movement.
We all need to invest more time in ourselves and this is the perfect session to help your body and mind relax with a combination of sequenced flowing movements.
No matter what you have planned for your day, this session really is for YOU. Recover, restörr, and unwind with this holistic Pilates class.
In this session we focus on what your body craves the most; movement. We incorporate Pilates stretches, mobility sequencing, myofascial release (using massage balls), and relaxation which will aid in restoring calm throughout the body, relieve tension, enhance mood, improve posture and help you to feel energised.
With a strong Pilates focus you'll feel the benefits of how a strong core centre can deepen and facilitate your whole body's ability to move and lengthen.
We may use small equipment in this session including the resistance bands, foam rollers, and as previously mentioned, spikey balls.
Read more +

All levels
45 mins
Book a class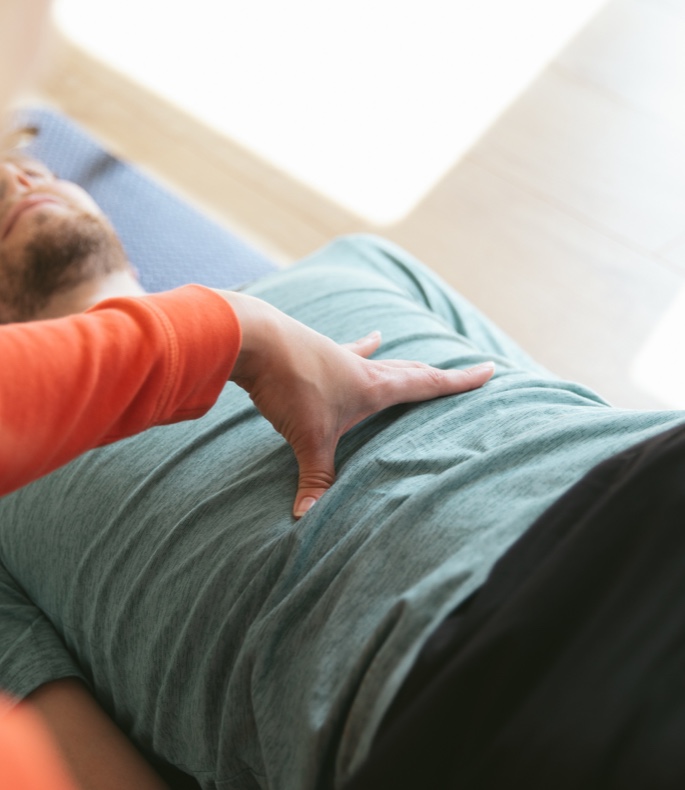 Clinical Pilates
Fundamentals
This is a low impact Pilates class focusing on the fundamental principles for anyone wanting a 'back to basics' stripped back session that you'll finish feeling wonderfully lengthened!
In this session we explore the body in depth, taking a little extra time to work on our technique with the key Pilates elements in mind. A gentle Pilates practice that will teach you how to move your body with control, how to coordinate your breath with each movement, improve body awareness, as well as understand the health benefits of Pilates and what it can do for both your physical and mental wellbeing.
This session takes on a much gentler approach to the Pilates repertoire and is suitable for beginners, older adults and those who are returning to exercises post pregnancy or injury. All new clients are expected to complete a screening form prior to joining the restörr Pilates programme to ensure safety and ensure your teacher can modify the exercises accordingly.
Read more +

Beginners
45 mins
Book a class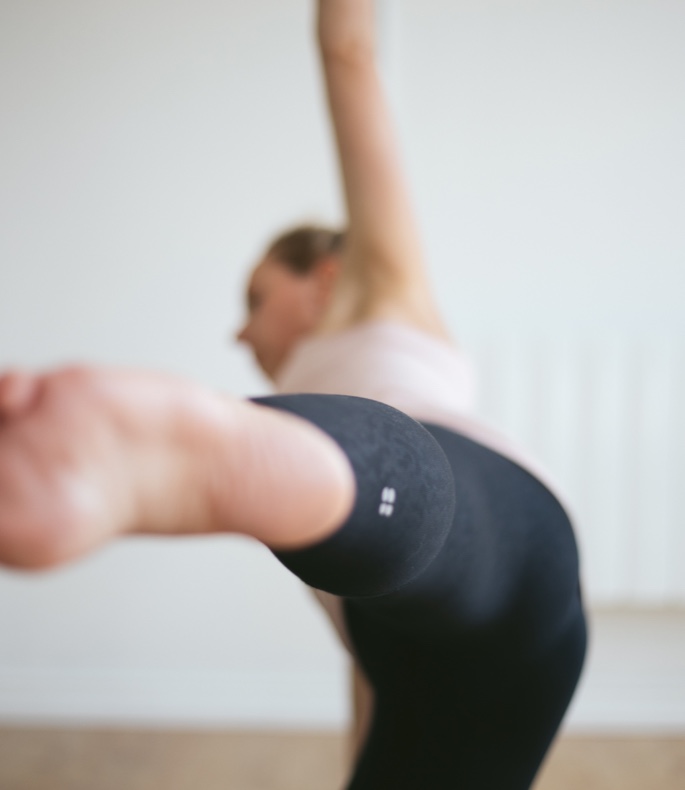 Clinical Pilates
CORE
The CORE series are highly tailored small group classes delivered by our skilled physiotherapist, incorporating education and functional movement through the various Pilates levels.
We offer two different classes at restörr in our CORE series; intermediate+ (a more challenging and progressive mat work class for those looking to work at a higher level), and the mixed ability group (our all round, mat-based class working throughout all the levels).
This session will target all muscle groups working in a sequenced flow throughout with a level that suits your body. You will  leave feeling stretched, lengthened, aligned and worked out as we aim to improve strength, control, flexibility and coordination whilst keeping the CORE at the centre. 
Read more +

Mixed Ability
55 mins
Book a class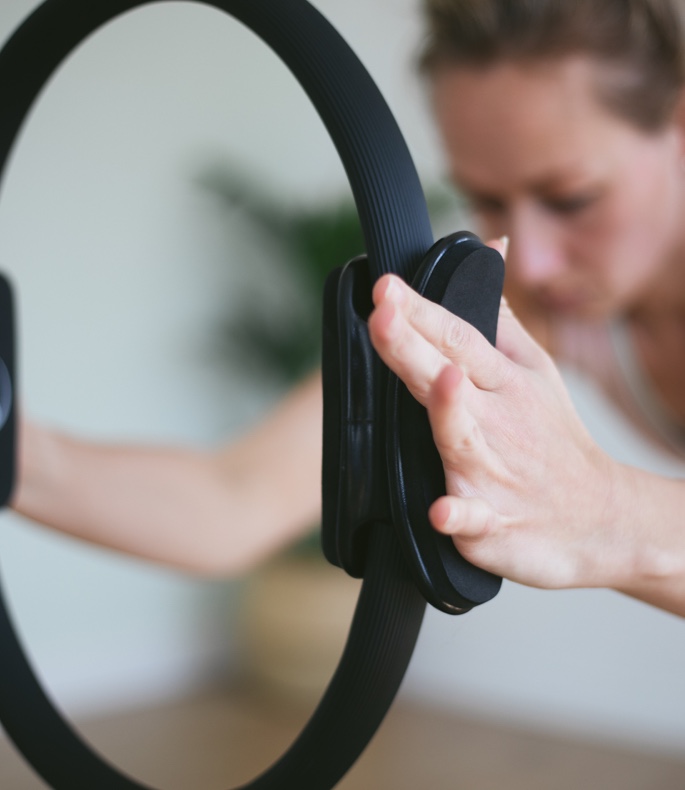 Clinical Pilates
Small Equipment
On the mat we can use various types of Pilates equipment to add variety and challenge to your classes.
Whilst not all Pilates equipment classes will push your body to work harder, some of the equipment used will help to deepen and enhance your practice. 
In our equipment Pilates sessions we incorporate the use of various different small apparatus (such as a foam roller, small hand held weights and the Pilates circle) to challenge balance, proprioception, strength and stability. The Pilates circle can add a strength and endurance component to your practice, whilst the resistance bands may be used to help stabilise and facilitate movement. No matter what type of equipment you use, they can all be useful adjuncts to any Pilates class or rehabilitation programme.
Read more +

Intermediate - Advanced
45 mins
Book a class
FAQs
Pilates is a low impact form of exercise that is suitable for all ages and often recommended by doctors following injury as a safe form of exercise. If you are new to Pilates practice, it is always advised to speak to a professional before starting and look to have an assessment with a clinical Pilates teacher/ physio-led pilates teacher that can tailor a programme to suit your needs.
The Pilates' fundamental principle of teaching your body to move from a stable core centre enables the body to move efficiently whilst stabilising the body from in it's centre. There is a strong emphasis on eccentric contraction (lengthening under load) which promotes soft tissue elasticity, increased stability and therefore more mobility.
Clinical Pilates can aid recovery following injury, promote increased body awareness, build strength, tone and control throughout the body minimising recurring injury risk.
Learn more about other types of pilates