Lauren is an expert in this field with over 20 years experience as an athlete, coach and a fully certified APPI Pilates instructor. Exercise is a fundamental part of her clinical practice which she uses to empower her clients to make healthy lifestyle choices, get the body moving and promote wellbeing.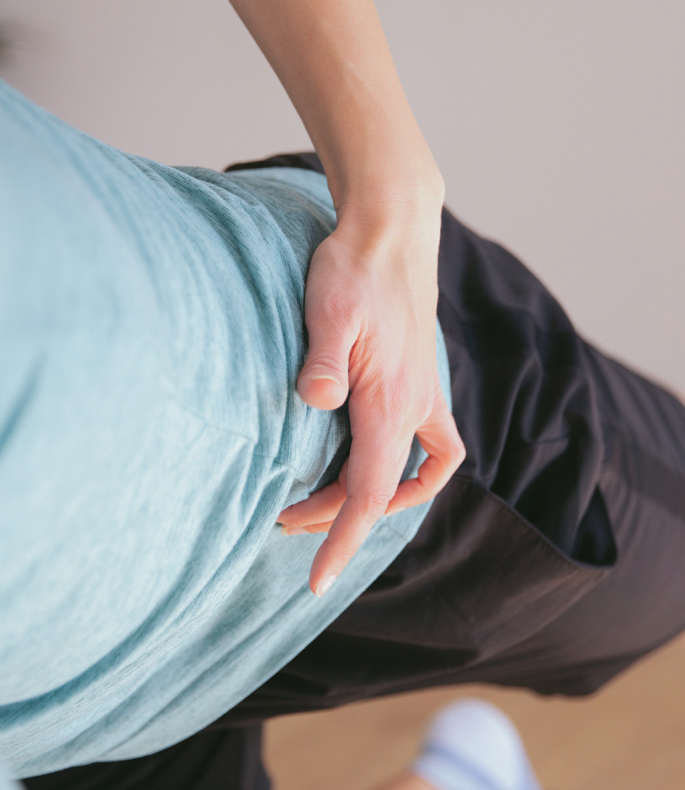 Physiotherapy Treatment
Exercise
Physiotherapists are experts in the prescription of exercise to help address muscular and postural imbalances, dysfunctional movement patterning whether related to injury or disease and gait re-education.
We don't like to give out lots of homework here at restörr and we always like to keep things fun. Exercise prescription, advice and education will be specific to your needs; whether that be grabbing a tin of beans out of the cupboard to rehab a rotator cuff injury, setting a training programme to get you back on track with your running or progressing through to our Pilates classes, we can guarantee that you'll never be bored.
Read more +
Enquire now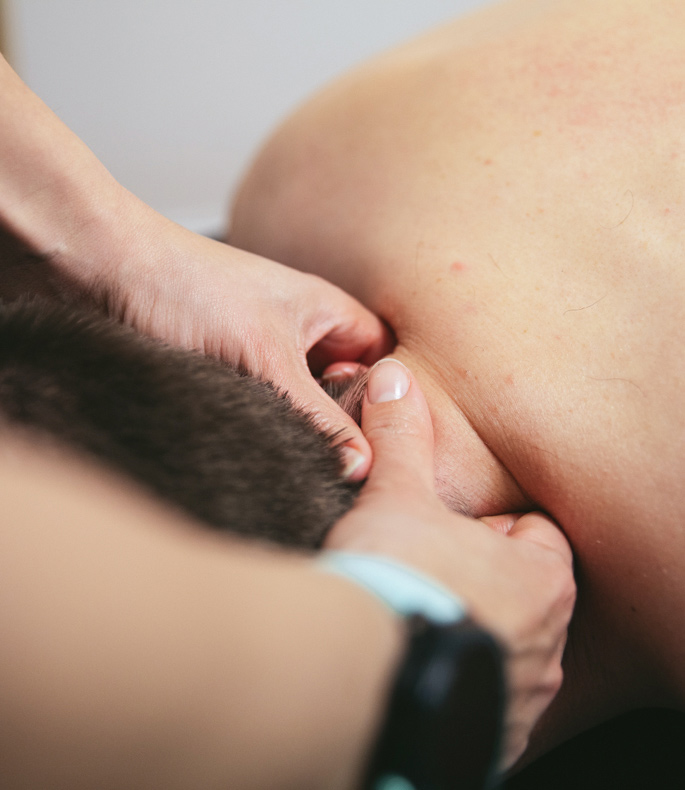 Physiotherapy Treatment
Assessment & Treatment
Our in depth clinical assessment process helps us to understand your needs when it comes to injury management and restoring your body's health. We don't just treat the pain, we work with you to establish the root cause through our comprehensive biomechanical assessment and the information you provide.
We know how important it is to involve you in the treatment process and help you to understand your body. Here are restörr we pride ourselves on our informative and educational clinical practice; providing you with the skill set and knowledge, not only to help with your recovery, but to prevent injuries in the future.
Our physiotherapy treatment methods can help to promote healing, reduce pain as well as educate injury prevention.
Treatment methods include:
Joint mobilisations and manipulation

Soft tissue mobilisations (trigger point therapy, myofascial release, massage)

Acupuncture

Clinical Pilates

Education & Advice

Exercise

Taping
Read more +
Enquire now
FAQs
A physiotherapy assessment involves a discussion between patient and physiotherapist to determine the source of pain/injury and the impact this has on your movement function and control. You will likely be asked to perform certain movements to assess limitations which will provide the physiotherapist with a working diagnosis and treatment plan.
Physiotherapists will use various exercise methods depending on their training and experience. All physiotherapists have the fundamental skill set to prescribe and advice on specific exercise to help rehabilitate through different stages of recovery. Yoga and Pilates are more widely used amongst physiotherapists and require further training in order to deliver this type of exercise method safely. Other exercise types used by physiotherapists may include, hydrotherapy, breath control, respiratory, aerobic and gait re-education in neurological disease.